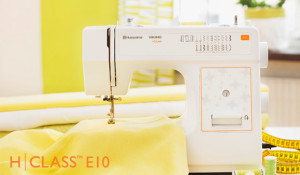 The best part about the HUSQVARNA VIKING® H|CLASS™ E10 sewing machine is it's easy-to-use and comes with a variety of features and accessories to get you started. The stitch selection ensures you'll be able to express your creativity whether it's creating clothes, home decor, or gifts for friends and family.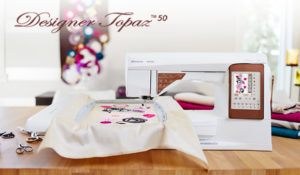 It's magical the way sewing plus embroidery turns something ordinary into something extraordinary. With the DESIGNER TOPAZ™ 50 sewing and embroidery machine you also get the advantage of built-in assistance and  time-savers to help you bring your ideas to life. Push your creativity to a completely new level. Expect fabulous sewing and remarkable embroidery!

Himebaugh's Sewing and Vaccum Center have been serving the Charlotte area for over 30 years and have sewing machines from Husqvarna Viking and ELNA.
Free lifetime lessons on machine instruction with each purchase. We also carry Vacuum Cleaner brands, including Riccar, Electrolux and Beam Central Vacuums.
We are also known as one of the top service and repair centers in the area for many sewing machine and vacuum cleaner brands.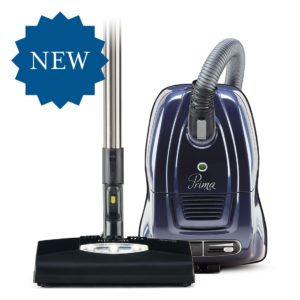 The Prima Canister with compact nozzle is a powerful, maneuverable and versatile canister vacuum that's compact and lightweight. Prima cleans bare floors, area rugs and carpet with a slim-designed compact nozzle. With Hall sensor technology, you'll never change a power nozzle belt again in the Prima. With sealed HEPA media filtration, self-sealing HEPA media bags and a long 28-foot cord, Prima reaches where you need to clean and removes and captures dust and dirt beautifully. Above the floor cleaning is a cinch with a telescopic wand, long hose, and attachments like the Soft Sweep microfiber bare floor tool and deluxe dusting brush with natural bristles. A tool adapter connects to any standard size vacuum tools, and a tool caddy keeps tools at-the-ready, plus adjustable suction control lets you dial down the power for more gentle cleaning.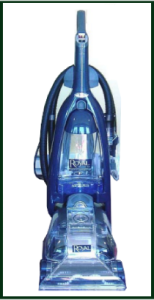 These premium vacuum cleaners, with an extensive list of standard features, offer outstanding cleaning performances and the exceptional durability of metal bottom plates, brush rolls and handle tubes. The 8900 Premiere Series uprights are backed by a 5-year household warranty and a one-year commercial warranty. Factor in the 6-stage filtration and the American made construction and you'll quickly notice a Premiere Series Vacuum is an excellent choice.